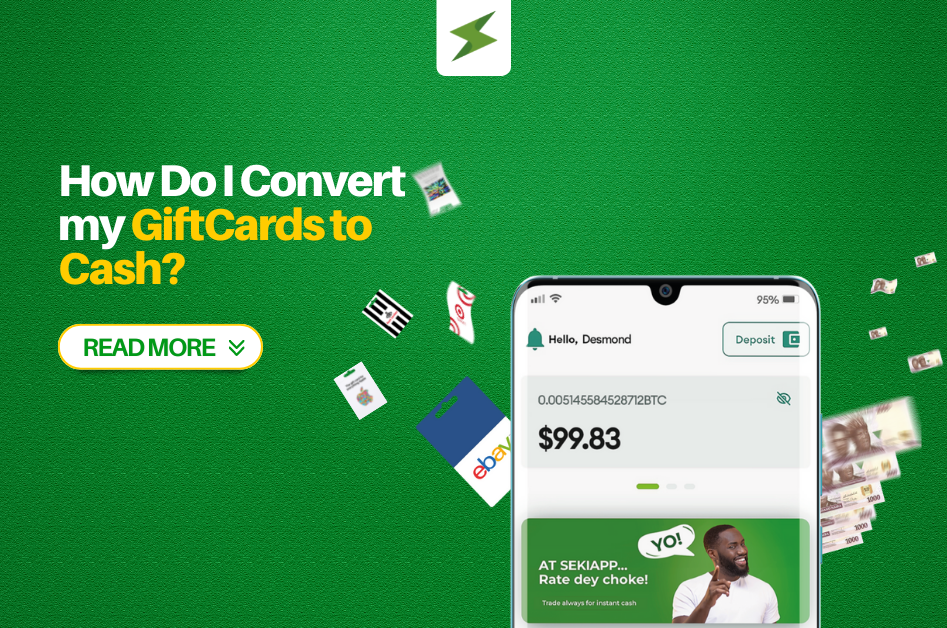 Your friend abroad sent you a card, and you are definitely sure it's not a recharge card or something like "whot" that you play to have fun. So, what do you do with it?
No one wants to waste money by not using their gift. But, there is an easy way out of this dilemma: selling the card for cash.
If you have been wondering how to convert your gift cards to cash and thinking it's rocket science because you don't see a lot of people using it, especially in Nigeria, you need to stop worrying as it isn't as hard as you think.
Selling gift cards is a common practice. Gift cards are useful for people in so many ways. They are not just for birthdays and Christmas; they're an effective way to save money. Gift cards can be used at any time of the year, meaning they are a convenient way to give gifts without having to worry about what the recipient may or may not want. And if you don't have any plans for your gift card yet, no worries: simply convert it into cash instead.
Selling your unwanted gift cards can help you put some money back into your wallet and make buying things easier on your budget as well.
Gift cards are digital currencies issued by specific retail stores.
Gift cards are a form of payment, similar to cash. They can be used in stores, online or both. Gift cards come in physical or digital form; the former is usually issued by a specific retailer or brand while the latter is virtual and used online via an app or website.
You can easily convert your gift card to cash and get paid instantly through SekiApp.
SekiApp is a fast and secure app to convert all gift cards to cash. You can sell different types of gift cards at reasonable prices and cash out directly into your Bank account.
To convert your unwanted gift cards into cash is very simple; all it takes is a few clicks to get it done.
To sell your gift card on SekiApp and get paid instantly, follow these simple steps.
Create and set up your account

On your dashboard, tap the "Trade Gift Card" button

Select the image of the gift card you would like to sell

Input the Total Amount, Country, and Order Note (the card's denomination e.g 100×2, 25×4)

Input the "Order Images" which can be up to 10 images

Click on "continue" after inputting the necessary things

Review your order to be sure you inputted the right details, and to also know the amount you'll get in return

Click on "Create Order" and expect your cash

There's no better time than now—and there's no better place than SekiApp–to get rid of those unused gift cards and make some money off them before they expire.
We hope this article has helped you understand how to convert gift cards to cash. SekiApp is the best place to sell different types of gift cards at reasonable prices and cash out directly into your Bank account. If there are any questions or concerns, please feel free to reach out on our live chat support system 24/7 with our friendly customer service team members as they are always ready to help.