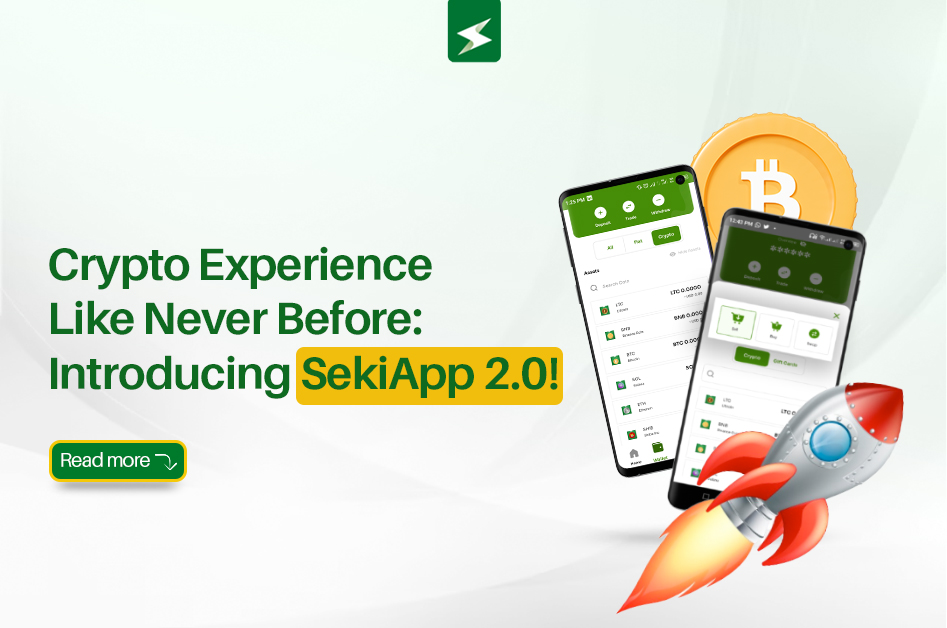 My People, Are you set for a thrilling and super fun crypto adventure? Buckle up, because we're about to start a fantastic journey! Welcome to SekiApp 2.0 – our new and improved crypto exchange platform. This is where your exciting trip to the moon and back begins! 🌕🔙
🌟 What's New in SekiApp 2.0? Let's Break It Down! 💥
🪙 8+ Cryptocurrencies at Your Fingertips
Remember the days when you were stuck with just BTC, USDT, and ETH? Yeah, we don't either. Now, you've got access to over 8 cryptocurrencies on SekiApp 2.0. Talk about an upgrade!
⏰ Real-Time Crypto Market Prices
Keep your finger on the pulse with live updates of crypto market prices. No more guesswork or FOMO – you'll know exactly when to buy low and sell high. Genius, right?
🔁 Crypto Swapping Made Easy
Juggling apps is so 2022. Swap between cryptos right here, right now, without the hassle. BTC to USDT? Done. Just like that.
🎁 Seki Points: The Gift That Keeps on Giving
Get rewarded for being a part of the SekiApp fam! Seki Points are here, and they're ready to shower you with amazing perks and benefits.
💸 Withdraw to Any Nigerian Bank Account
Need cash? No problem! Cash out to any Nigerian bank account, anytime, anywhere. Pay for that sleek shirt or those killer shoes online with the speed and ease of SekiApp.
🛡️ Stable USDT and USDC Rates
Tired of unpredictable markets? We've got your back. Enjoy peace of mind by saving your crypto in stablecoins with stable rates. No more surprises!
🛳️ All Aboard Seki's Ark: The Crypto Lifeline You've Been Waiting For! 🌊
Don't miss the boat! It's time to upgrade your crypto game with the incredible features of SekiApp 2.0. Swap your crypto today and join us on this fantastic voyage to the future of finance.