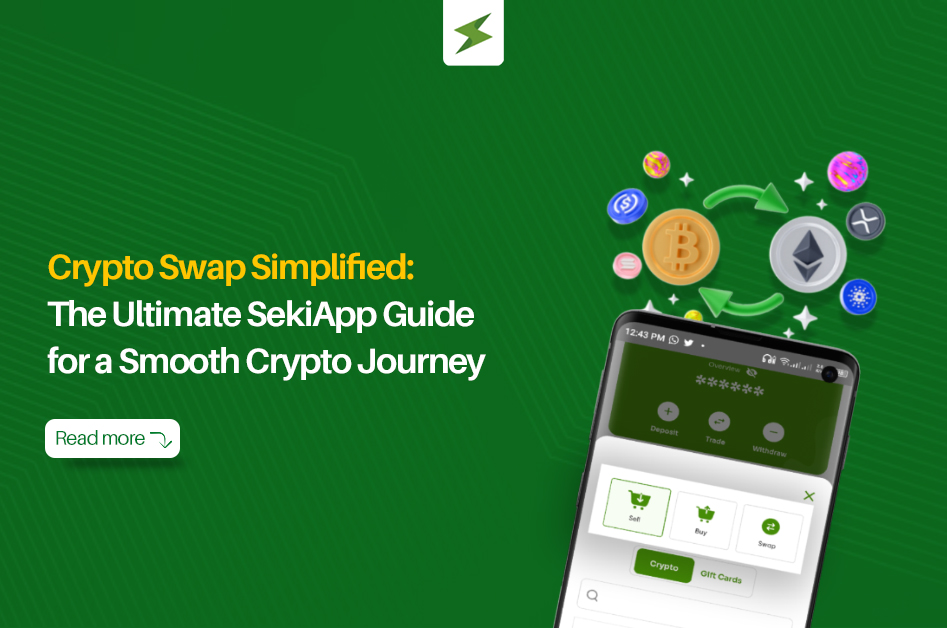 Introduction
Ever felt like you need a secret decoder ring to navigate the world of cryptocurrency swapping? Well, worry no more! SekiApp is here to turn your crypto-swapping experience from a tangled mess into a smooth-sailing adventure. In this guide, we'll take you through the ins and outs of swapping coins on SekiApp, from the magic of USDT to choosing the perfect crypto for your needs. So, let's dive right in and get ready to swap those coins like a boss!
Why USDT is Your Crypto-Swapping BFF
Before diving into the nitty-gritty of swapping coins on SekiApp, let's talk about the star of the show: USDT. Wondering why you should swap your coin to USDT before swapping to your desired crypto? The answer is simple. USDT, a stablecoin pegged to the US dollar, offers way less volatility than most other cryptocurrencies. This makes it the ideal middleman for a smooth and worry-free crypto-swapping experience.
Swapping Coins on SekiApp: A Step-by-Step Guide
Step 1: Swap Your Coin to USDT Like a Pro
Ready to get started? Let's swap your original coin (say, BTC) to USDT. Simply follow these steps:
Log in to your SekiApp account and navigate to the "Swap" section (by clicking on Trade).

Choose BTC as your "From" currency and USDT as your "To" currency.

Enter the amount you want to swap and confirm the transaction.

Congrats! You've successfully swapped your BTC to USDT.
Step 2: Swap from USDT to Your Dream Crypto
With USDT in your SekiApp wallet, you're all set to swap it for any crypto your heart desires. Want Binance Coin (BNB)? No problem! Just follow these steps:
Click on Trade (on your dashboard) and select swap

On the swap page, select USDT as your "From" currency and BNB as your "To" currency.

Input the amount you want to swap.

Hit "Swap" and watch your BNB appear in your SekiApp wallet in a flash!

How SekiApp Outshines the Rest: Choosing the Perfect Crypto
With so many cryptocurrency platforms out there, what makes SekiApp stand out? For starters, SekiApp's user-friendly interface and advanced market analysis tools help you research different cryptos and make informed decisions. Plus, with some of the lowest fees in the industry, swapping coins on SekiApp won't cost you an arm and a leg. So why settle for less when you can have the best?
Conclusion
So, there you have it! With this handy guide, you're ready to navigate the world of crypto swapping on SekiApp like a seasoned pro. Say goodbye to confusion and frustration, and hello to an easy, user-friendly crypto experience. Sign up on SekiApp today and start swapping your coins with confidence!