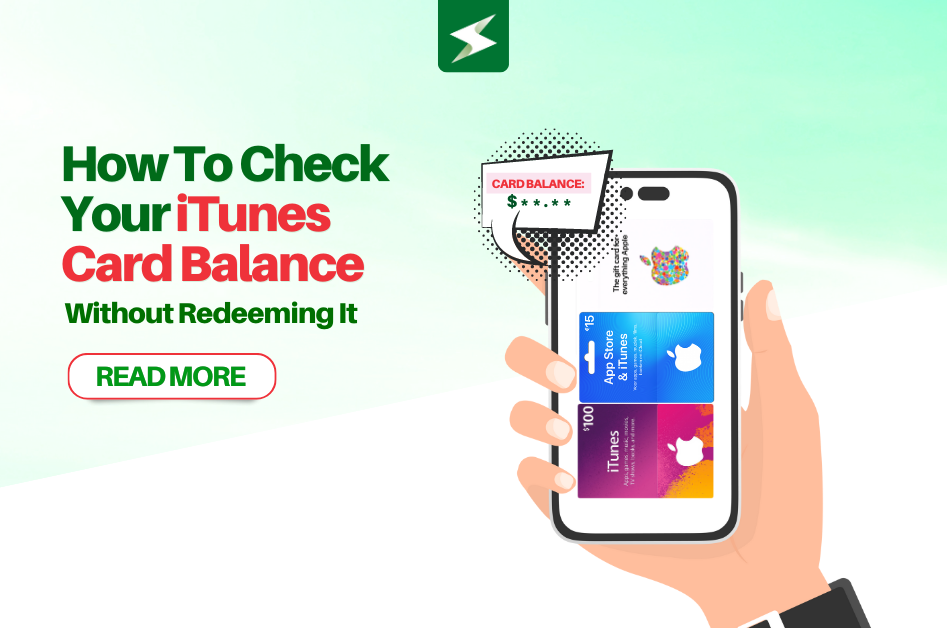 If you have an iTunes card, you're probably familiar with the process of redeeming it. You go to the store, enter the code and PIN, and then get your credit. That's simple enough, but what if you want to know how much money is left on your card without actually spending it?
This can be helpful if you're trying to keep track of how much money you have spent so far using your gift card. Or perhaps someone else gave you an iTunes gift card for your birthday and needs to know what's left so you can buy more music or sell the card to a gift card exchange platform! Whatever reason you may have for wanting to check your balance without redeeming it first, here are some ways that can help:
Check the Back of the Card
The first and easiest way to check the balance on your iTunes card is to simply take a look at the back of the card. The card should have a silver scratch-off panel that conceals a code. Once you scratch off the panel, you'll be able to see the code and the remaining balance of the card. Keep in mind that this method will only work if the card hasn't been redeemed yet.

Check Your Email
If you received your iTunes card electronically, you may have an email with the gift card code and the remaining balance. Check your inbox and any spam or promotional folders for the email from iTunes.

Contact iTunes Support
If you're unable to find the balance using the above methods, you can contact iTunes support for assistance. They can help you check the balance on your card and provide you with any additional information you need.

By following these simple steps, you can easily check the balance on your iTunes card without redeeming it. This can be particularly helpful if you're planning to use the card at a later date or want to keep track of your spending. Remember, once you redeem the card, you can't check the balance again.
Knowing your iTunes card balance can help you to better plan your expenses and enjoy your entertainment experience to the fullest.