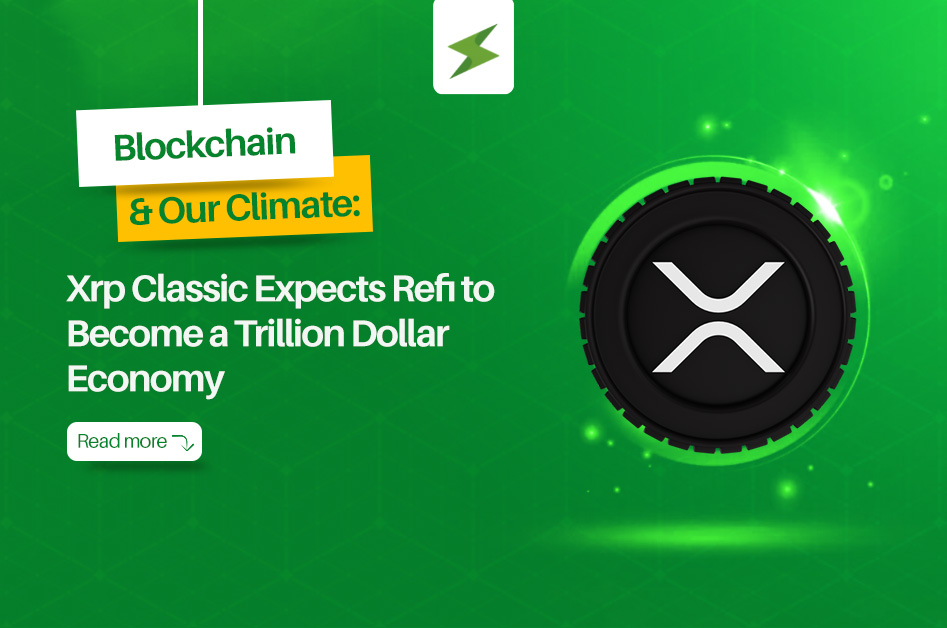 XRP Classic is a new decentralized protocol for non-fungible tokens, which allows to improve the efficiency of existing systems and increase speed of transactions. The XRP Classic platform brings together several existing technologies, including blockchain and artificial intelligence from other industries into this cryptocurrency ecosystem.
Created as a carbon-free, eco-friendly regenerative finance (ReFi) blockchain, Xrp Classic.com completed its Fair Launch in December 2022. It has received confirmation from SolidProof on credibility and contract software authenticity. The ReFi cryptocurrency is listed on Coinmarketcap, with the ultimate goal of integrating its ReFi blockchain into all sectors to contribute to a decarbonized world.
ReFi is a new economic approach to creating positive changes for the world as well as financial returns with the help of blockchain technology. "In investments to save our planet from the destruction of climate change, blockchain technology will start a new era with sustainable and transparent solutions. We are proud to pioneer this change" said Evan James, Developer at Xrp Classic.
Combining both positive and negative externalities while protecting users, ReFi embodies a stable and regenerative approach to navigating the financial system which aims to democratize access to financial services. Xrp Classic positions itself as a solution that will flourish as cryptocurrency exchanges mature, by representing best practice in the ReFi sector.
"We are currently developing our own ReFi blockchain to offer high-speed, eco-friendly transactions combined with minimum trading fees. The impact of ReFi is getting bigger, and today we see that even banks, which are the actors of the traditional finance ecosystem, are taking steps towards ReFi. Looking at the indicators, ReFi is likely to become a trillion-dollar economy" he added
Underlining that the world is on the cusp of dramatic change in terms of sustainability, Evan said, "We are convinced that Xrp Classic's ReFi model is an essential part of this transition. We have within our means the possibility of minimizing some of the damage we are doing to our environment using advanced technology. Xrp Classic is an example of the kind of technology that can transition from a linear to a circular economy, helping the world recover."
Following the Fair Launch, Xrp Classic has been featured on social media sources, cryptocurrency exchange news and has advertised on New York, Times Square billboards. The Xrp Classic ReFi blockchain solution is part of the global transition to a low-carbon economy thanks to its reduced environmental impact on the crypto ecosystem.
Conclusion
As the impact of ReFi grows and even traditional finance actors start taking steps towards it, Xrp Classic positions itself as a best practice in the ReFi sector and a potential trillion-dollar economy. With the development of its own ReFi blockchain, Xrp Classic is set to offer high-speed, eco-friendly transactions combined with minimum trading fees, making it a desirable solution for investors looking to make positive changes for the world while also receiving financial returns.
Distributed by SekiApp on behalf of Xrp Classic.