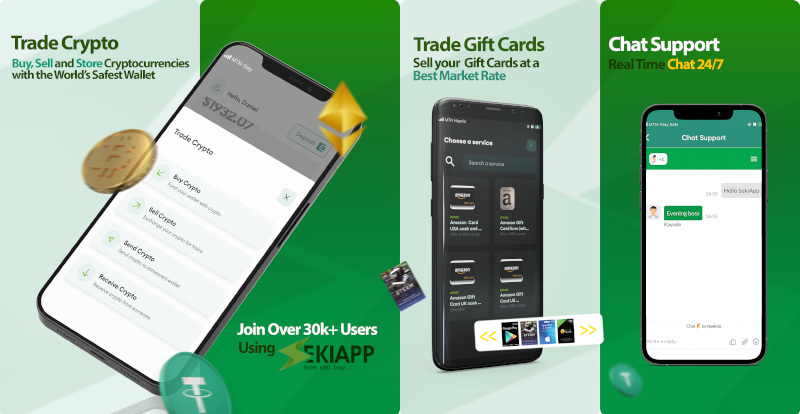 You're wondering where you are right now🤨, and which one is SekiApp again🤨?
You have a lot of unanswered questions about SekiApp and why we're transitioning, sit back and relax as we walk you through the entire process.
What We Have Been Able to Achieve Under MYBTCNIGERIA
Since 2017, MYBTCNIGERIA, Nigeria's No.1 digital exchange guide, has assisted over 2 million users in bridging the exchange gap between digital money and fiat currency.
We founded and developed a Nigerian-owned digital exchange platform that allows Nigerians and Africans in general to buy, sell, send, and store bitcoin, exchange gift cards for fiat cash, pay bills, and also launched other digital products. We've accomplished all of this and even more.
Why Are We Rebranding?
Remember when we promise to give you more. Well, In our effort to give you more, we recognized a need to rebrand in order to achieve our genuine objectives for you, which are: putting you in charge, providing you with endless options, providing you with the finest digital exchange experience, and much more.
What to Expect With SekiApp
We have not only been rebranded, but we have also entered a new age. We appreciate you allowing us to serve you as MYBTCNIGERIA, but with SekiApp, we will be able to serve you better and provide you with endless possibilities.
In a press release, the COO, Mr Paul said, "we want to make access to cryptocurrency and digital assets -as a whole- a walk in the park for both the digitally banked and the unbanked. It has to be inclusive. We are not just here to trade and get your cryptocurrencies and gift card conversion done quickly, we will also guide you through the exchange process which is always as smooth as ever."
Conclusion
We are well aware of the difficulties that a huge vision such as providing decentralized financial inclusion for everyone entails. It's a burden we're pleased to take on, and this is yet another significant step that represents our actual aspirations for you. This is a new chapter in which we will be able to properly welcome Africans, first, and then the rest of the world, into the realm of financial exchange, ensuring your progress, safety, understanding, and full participation.
While it is time to bid the name MYBTCNIGERIA goodbye, remember the links are still valid, and we can't but sincerely thank you for continuing this journey with us. Finally, we can say the new era has begun.
MYBTCNIGERIA to SEKIAPP.
ALL ABOUT GIVING YOU MORE.
P.S. You can download our app on Google Play Store and App Store for a better experience.