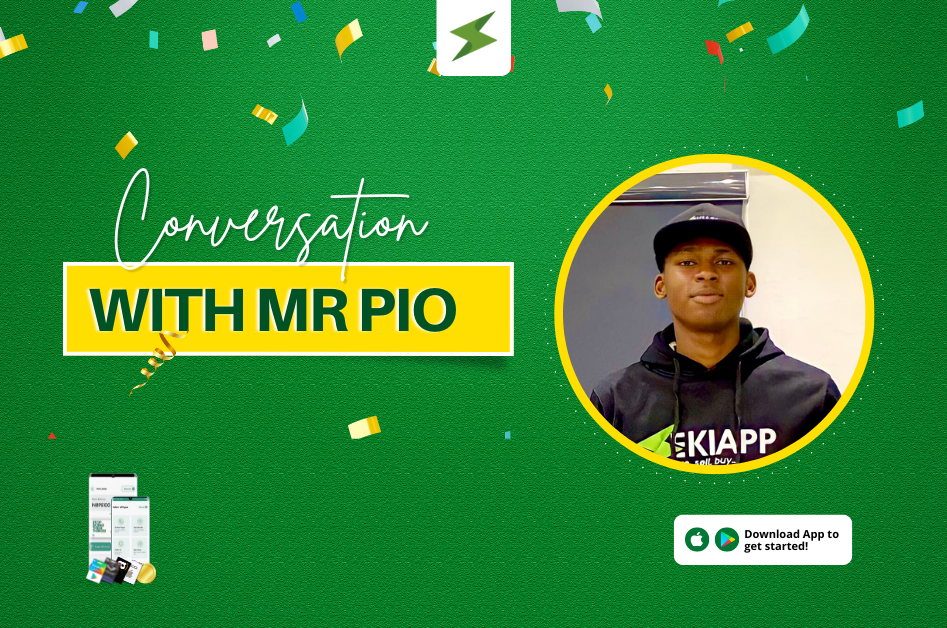 If you are one of those trying to make their way into the world of digital assets or you've been in it but need more conviction, you need to follow up with this chitchat we had with Mr Pio (the new influencer we signed at SekiApp), where he talked about digital assets and why you need to trade yours on SekiApp. This is what he has to say:

SekiApp: Can we meet you?
Mr Pio: I'm Chukwuemelie Anachebe (popularly known as Mr Pio). I school at the Federal University of Technology, Owerri (FUTO) and I'm also a content creator 
SekiApp: So, do you stay in Ibadan or you came here just for this?
Mr Pio: I'm from Anambra and based in Lagos (since the market is favourable there), but I came all the way down here for this signing and chitchat
SekiApp: and your school is in Owerri😯; that must be really stressful. Is there anything else you do apart from studying?
Mr Pio: Yes! I run side gigs and create content
SekiApp: So, how long have you been into this content creation of a thing and how did you get into this?
Mr Pio: Actually, I didn't plan to. I got bored in school one day, and I came on TikTok – although I wasn't even serious with it, and one of my videos went viral and people reached out and told me to keep doing what I was doing.
I still didn't take it seriously until Davido (30BG) reached out to me on Instagram and told me that he has been looking for my page for a long time. 😲As a result of that, I became consistent with what I was doing; even though it had only been 7 months.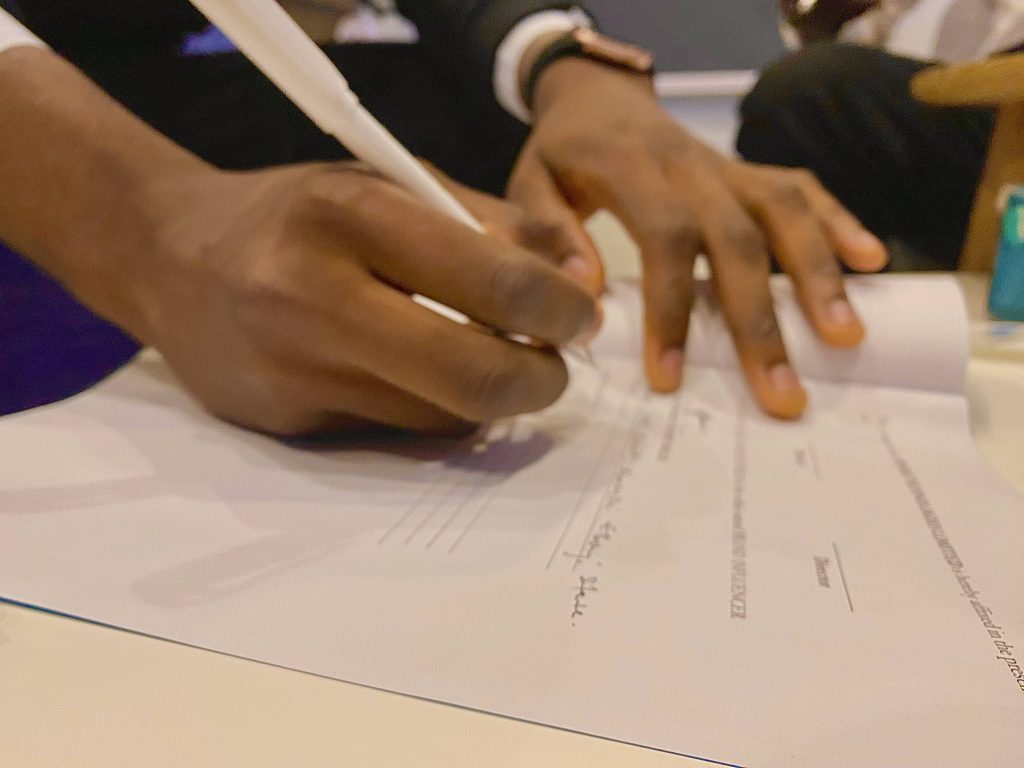 SekiApp: That's quite a journey! So, how has it been so far? Considering how competitive your industry is
Mr Pio: I don't see it as "competitive" on my path though. People just like what I do and I don't struggle to make it go viral. My content is very easy to comprehend as I don't talk; people love my cap and that's it. 
SekiApp: Have you ever tried stand-up comedy before? 
Mr Pio: Yes! Before I started making skits online. But for now, I can't. 
SekiApp: So, are you single -truly😉- or married
Mr Pio: I'm Single, for real😀
SekiApp:  What do you do for fun when you're not creating content?
Mr Pio: I play video games, and I also don't like puzzles and riddles. But I can play sometimes not to feel left out.
SekiApp: So, what do you think about cryptocurrencies?
Mr Pio: I think the idea is fantastic and it appears to be the future of finance. The fact that I can take control of my money without a third-party getting involved is one of the things that fascinates me about it.
SekiApp: What's the best thing you like about SekiApp as a crypto trading platform?

Mr Pio: SekiApp is amazing and one of the best things I like about it is the new username and free transfer feature on the app (of course, everybody likes free things😃)
SekiApp: When it comes to trading digital assets, what advice would you give to people?
Mr Pio: I think people should jump on this train. This is the future, and there is no going back. If you don't want to keep living under the rock, make sure to join the train and be intentional about it.
I'm excited to have you guys around.
It was really a fun moment, we wish it didn't end. You've heard from Mr Pio himself. He already advised you to join the SekiApp platform to experience premium convenience in trading your digital asset. If you don't want to get left behind, be like Mr Pio and join the SekiTrybe now!