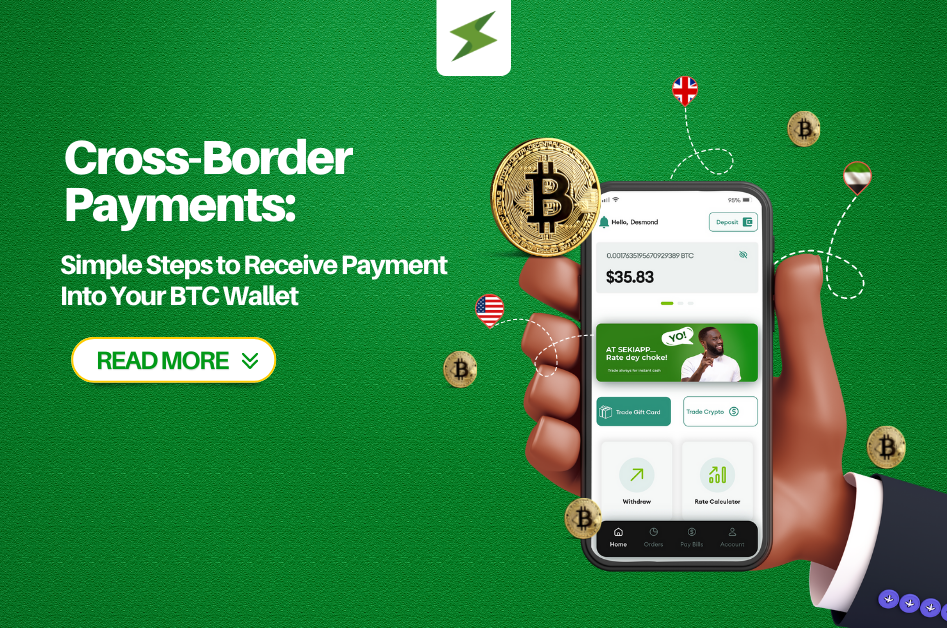 Before recent times, dealing with international clients when it comes to freelancing was next to impossible. For some, it's due to a language barrier; for others, it's due to the difficulty of making payments. Transferring money across borders was far more challenging during those times. It was like seeing Dinosaurs physically in the 21st century. Payments must be sent and received via middlemen such as banks and other parties.
Then came the World Wide Web, where the peer-to-peer (P2P) infrastructure supports payments directly between individuals trading over an electronic network. Intermediaries were removed and now users can transact directly without the need for middlemen. One of the innovations making this possible is the Blockchain. With it, Defi came into existence, and it is making it possible to have cryptocurrencies.
With its recent boom, cryptocurrencies are increasingly getting mainstream media attention. And with more people becoming aware of them, the crypto world has moved beyond being a complex space reserved for techies and is now becoming a viable medium of exchange.
Cryptocurrency offers an alternative way to receive payments as a freelancer. One of the most effective ways to get paid directly in an international setting is through this payment method.

Receiving BTC (as an alternative payment) from clients as a freelancer
For freelancers, who are the most popular users of international payments, there are many options for receiving your payments. One of such is through the use of Cryptocurrency. Crypto wallets, like SekiApp and others, all come with their own perks and benefits that can aid in making your payments as convenient as possible.
To start receiving payments in cryptocurrencies, you need to have a crypto wallet setup. That has been simplified on SekiApp. To get a BTC wallet ID that you can send to your clients to receive your payment, follow these steps.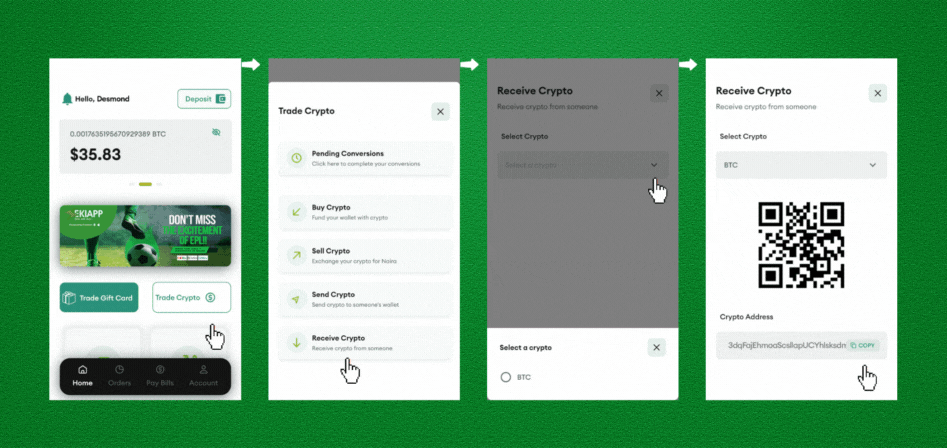 Download SekiApp –either on iOS or Android– here (if you haven't) and follow the prompts to set up your SekiApp account

Click on "Trade Crypto" on your dashboard

Click on "receive crypto"

Select "BTC"

Copy the crypto address 

Finally, send the crypto address to your client and expect your payment as soon as it's made.

Receiving payments from foreign clients shouldn't make you lose them. The world is fast becoming a global village and the borders are being removed through innovations like cryptocurrency. Don't miss out on earning big because of cross-border payment issues. 

P.S SekiApp allows you to store, sell and buy crypto. A platform powered by freedom