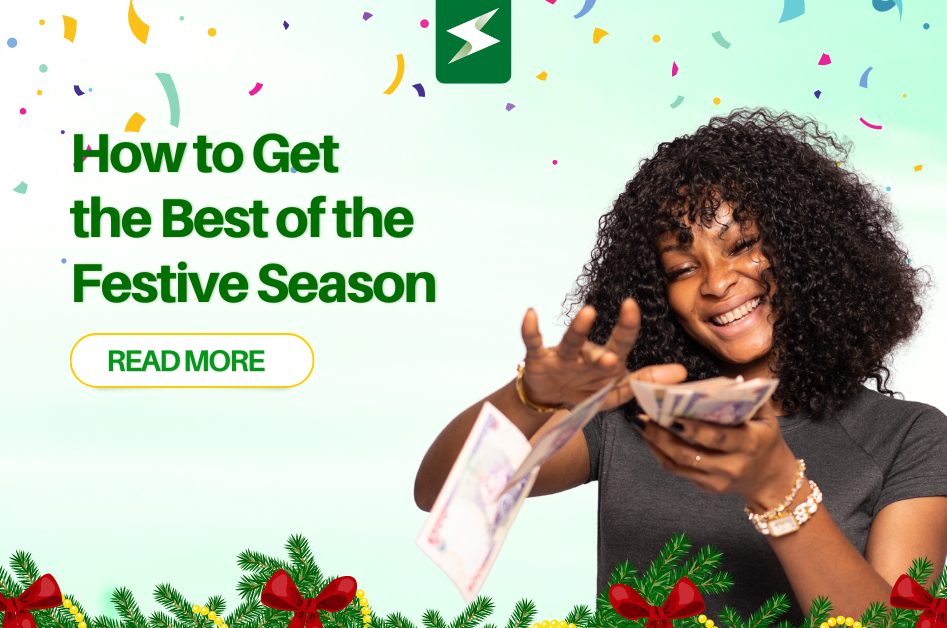 "When will this month end like this😒"…You must have heard someone say this around you (especially if you're a bonafide Nigerian), and when it's been said, two things happen: either you relate to the situation or you don't.
December is here! And at the mention of it, one of the first things that come to mind is the festive season. But are you ready to make the most of it, or do you just want to go with the flow and put it on autopilot? You most definitely don't want to go for the latter.
Here are some things to keep in mind for you to get the best of the festive season:
– Don't bite more than you can chew: Cutting your coat according to your cloth is a phrase most of us are not new to. But if you are, it's simply telling you to not do more than what you're capable of.
To go about doing this, your "scale of preference" is going to come in handy. It helps you prioritize your needs and wants. Everything isn't urgent and necessary, your lack of planning is responsible for thinking everything is.

–Don't mix up December's budget with January's budget: Have you ever heard of the saying "January is like a year on its own"? Well, It's true if you don't budget and spend wisely. January appears to be excessively long mostly because you've spent most of your income during the festive season (Christmas and new year) and you've forgotten that you need to set aside a certain amount to get through January.
Save your money wisely and reduce unnecessary charges on your transactions: SekiApp allows you to save money without charges. With the new username feature, you can transfer from one SekiApp user to the other without incurring another charge for doing so.

–Avoid Ponzi schemes by all means: You're familiar with the get-rich-quick schemes that promise you that you can make N200, 000 with your initial N2,000 within a short time; you know it's not real, but greed is at work; you even justify it with "I took a risk ". Instead of taking a risk on that, why not channel the risk-taking on buying BTC from SekiApp and be sure to make money with something that doesn't overpromise

Following SekiApp's manual for getting the best out of this festive season will not only help you make the most of this time but also save you from "see-finish"(embarrassment).