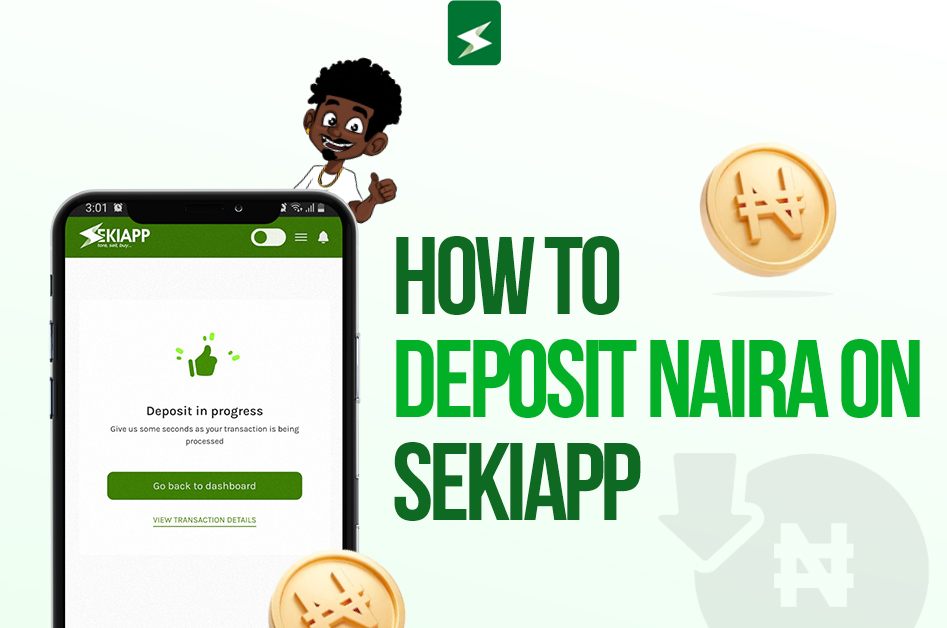 You've heard the buzz, seen the excitement, and now you're ready to dive headfirst into the world of cryptocurrency trading. But wait, how do you get that Naira of yours into the digital realm in exchange for digital coins? That's where SekiApp comes in. As the world of cryptocurrency trading gains momentum in Nigeria, the process of depositing Naira on SekiApp becomes a crucial step for smooth and seamless transactions. In this guide, we'll walk you through the simple yet essential steps to help you deposit Naira and kickstart your cryptocurrency trading journey.
Setting Up Your Account for Deposits:
Before you dive into depositing Naira, it's important to ensure your SekiApp account is set up properly. This involves a few preliminary steps, including verifying your account and setting up a transaction PIN. These measures not only enhance your security but also streamline the depositing process.
Linking Your Bank Account:
Linking your Nigerian bank account to your SekiApp account is a breeze. Just follow these steps:
Log into your SekiApp account.

Click on the 'menu' icon located at the bottom right corner of the screen.

Tap on "settings" and then "bank information."

Choose "Add Deposit Bank Accounts." You can add up to 5 account details.

Input the necessary details, including Bank Name, Account Number, and Account Name.
Remember, it's crucial that the bank name matches the name on both your BVN and your SekiApp account.
Once done, click "Next" and follow the prompts. It's as simple as that!

Initiating Naira Deposit on SekiApp:
Now that your account is set up and your bank is linked, let's walk through initiating a Naira deposit:
Log into your SekiApp account.

Click on "Deposit" on your dashboard.

Choose Naira (NGN) as your deposit currency.

Select "Peer to Peer Transfer."

Pick the bank from which you want to make the transfer and input the desired amount (minimum 2000 Naira).

Click "Next" and carefully read the prompts.

Click "Find my match" to proceed.

On the pop-up, confirm your agreement.

Copy the account number provided and make the transfer using the exact details you entered earlier.

Once the transfer is complete, click "I have made the transfer."
Conclusion
Depositing Naira on SekiApp is an essential step to partake in the exciting world of cryptocurrency trading in Nigeria. By following these straightforward steps, you're well on your way to funding your account securely and efficiently. Remember, as the crypto landscape evolves, SekiApp remains a reliable partner for your trading endeavors.
So, if you're eager to engage in cryptocurrency trading in Nigeria, don't hesitate. Seamlessly deposit your Naira on SekiApp and start exploring the possibilities of this dynamic financial realm. Download SekiApp and start your journey to crypto success here!