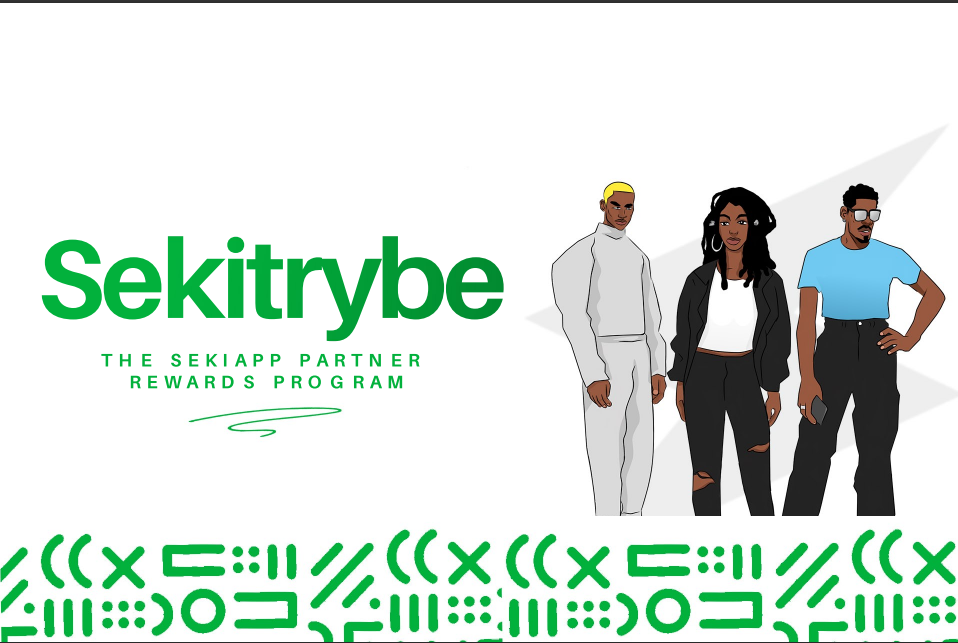 Hey there, fellow hustler! 👋 Yes, you, the one navigating the bustling streets of Lagos, the vibrant markets of Abuja, the energetic vibes of Port Harcourt, or even the lively neighborhoods of Kano. You, odogwu, know the ins and outs of what it means to hustle in Naija.
But what if we told you that your hustle, that burning determination, could do more than just pay the bills? What if every move you make could spark a chain reaction of rewards, earning you more than you've ever dreamed of? It's time to buckle up because SekiApp is about to take your hustle to the next level with something that's going to blow your mind!
Presenting SekiPartner, the rewards program that takes 'you reap what you sow' to an entirely new level! This isn't just another rewards program; it's an experience, a journey, a lifestyle, and it's tailor-made for you.
What's This All About? 🤔
Let's get into it. SekiPartner isn't just another rewards scheme. It's your fast-track from daily grind to lifestyle upgrade. The premise is straightforward: the more you put yourself out there, the more you earn.
What Are the Perks? 🎁
An opportunity to earn as high as 20 million Naira a month. No kidding!
Every activity your referrals make in digital assets equals Naira in your pocket.
A real-time dashboard that keeps you updated on how you're doing.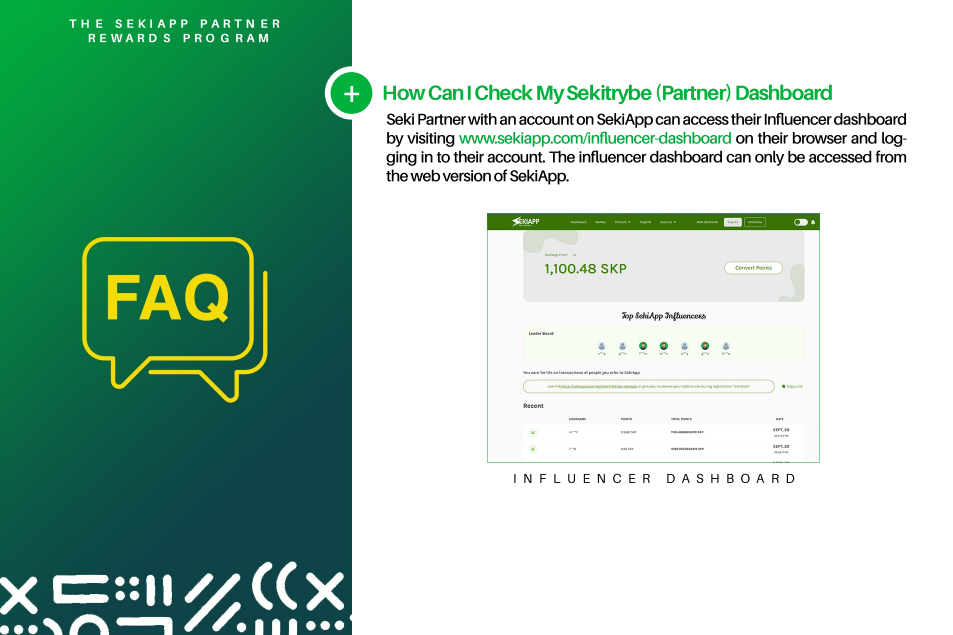 Think of it like your personal Owanbe—only this time, instead of small chops and jollof rice, you're getting a whole buffet of cash and opportunities!
Who's Invited? 💌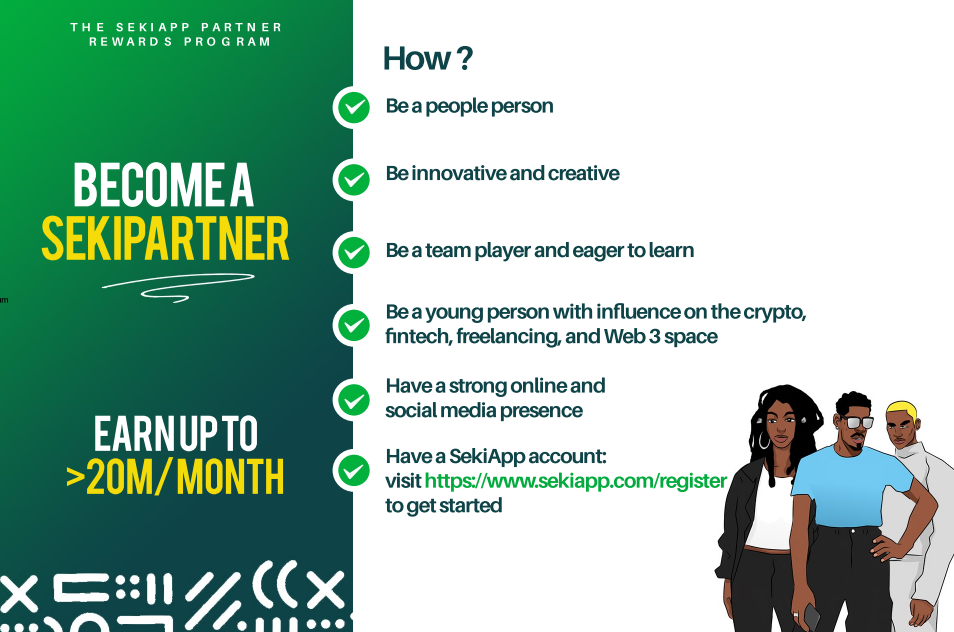 You don't need to be an Insta-star or a tech whiz. If you know your way around the digital world and you've got that social flair, you're in! And if you're already part of our community, even better. If not, no stress, it's a breeze to join.
How to Get In On This 🚀
Ready to step into the limelight? Just answer the call and be part of the movement. Take it from us; you won't regret it.
Let's Talk Money 💵
You start raking in earnings for every digital asset activity initiated by your referrals. Reach a balance of 100,000 Naira, and it's time to cash out. Simple as that.
Got Questions? We've Got You 🙌
For 18 hours each day, we're here to help you and your referrals. Your ease and satisfaction are our top priorities.
What's the Next Step? 🖋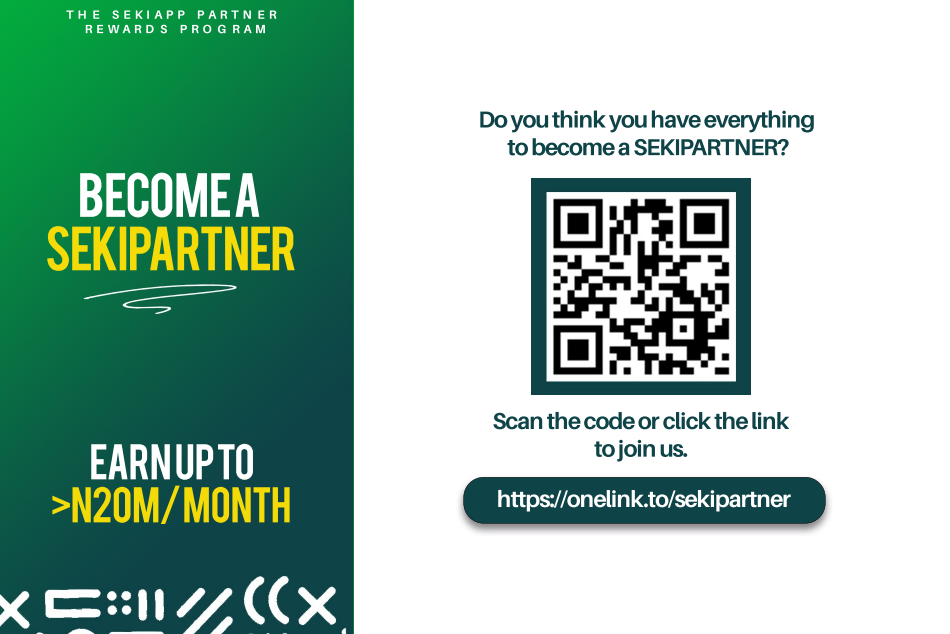 Fill in the application form and tell us why you're the perfect addition to our SekiPartner community. Your story could be just the game-changer we're looking for.
So, if you're tired of the 9-to-5 grind, become a SekiPartner. Here, every click, every share, and every referral isn't just a side gig; it's a lifestyle transformation.
Time for a level-up!