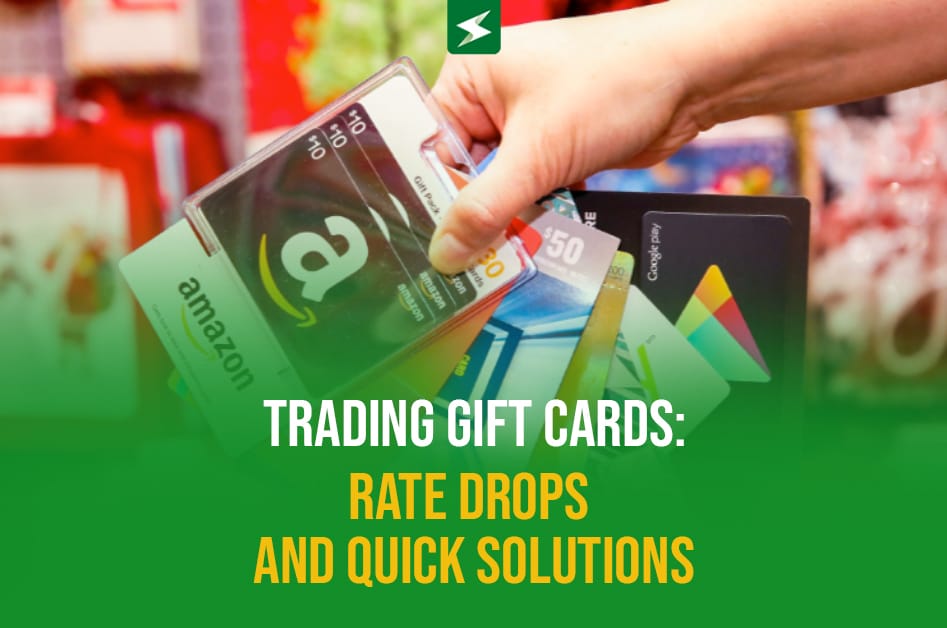 Are you puzzled by the sudden drop in your gift card rate during the trading process? Ever noticed your gift card rates doing a little dance during a trade on SekiApp? You're not alone; It happens, and it can be a head-scratcher. This article delves into the causes behind this predicament and offers some practical solutions to help you navigate the rate fluctuation. Ready? Let's dive in! 
Why Does My Gift Card Rate Drop During Trading? (Cause)
There are different reasons responsible for this; A Few of them include:

Fluctuation of FX Rate:
One of the prime culprits behind rate drops is the fluctuation of foreign exchange (FX) rates. These rates can vary from one moment to the next, impacting your gift card's value.
Rate Change from the Gift Card's Source:
Another reason for rate drops is changes at the gift card's source. The value of your gift card might change on the provider's end, causing discrepancies in the rate.
Not Completing a Gift Card Trade on the Same Day:
Sometimes, the rate drop occurs due to delays in completing a gift card trade. Rates can change at any time, and waiting too long to finalize the trade can result in a lower value (or higher value as the case may be).
How to Prevent or Address Rate Drops (Solution)
Reach Out to Our Support Agents:
If you notice a sudden rate drop, our support agents are here to help. You can reach them through the chat support feature on our website or app. They can provide guidance on the best course of action based on your specific situation.
Complete Trades Promptly:
To minimize the risk of rate drops, make it a habit to complete your gift card trades on the same day they're initiated. This approach ensures that you lock in the rate you initially agreed upon.
Note: SekiApp Offers the Best Available Rate:
Keep in mind that SekiApp provides the best available rate based on the rate offered by the gift card stores. While we strive to maintain consistency, external factors like FX rate fluctuations and changes at the gift card source can influence the rate.
Conclusion
In the world of gift card trading, rate drops can be an unwelcome surprise. However, understanding the causes and implementing proactive solutions can help you navigate the fluctuating rate. If you encounter rate drop issues, don't hesitate to connect with our support agents for assistance. Happy trading!