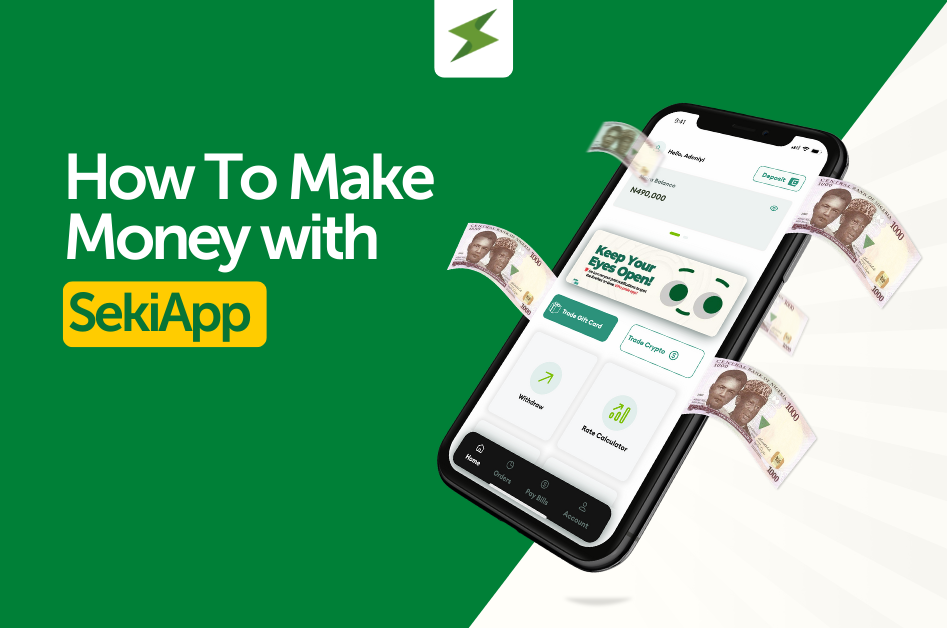 After taking you to your penthouse (SekiApp), we felt you might ask now what?
And one way we can answer the "now what" question is by setting up something better- to allow you to make money through the house, instead of letting it sit idle.

We have different motivations for doing things in life -whether for keeping fit or trading digital assets, and making money isn't a bad one to choose. If your reason for trading on SekiApp is to make money, you're most welcome, and we are here to make it easy.  Doing this can be passive or active, as you deem fit.  In this write-up, we will explain how you can make money in different ways on SekiApp.

SekiApp is an exchange platform that has been gaining traction in the cryptocurrency community due to its unique features. With SekiApp, you can trade digital assets at your fingertips and make money through various means.

In case you might be thinking about the security of the app, it is based on blockchain technology, so transactions are secure and transparent. You can also trade your gift cards for cash or use them to pay bills.
"Making money is essential for people to thrive in life and is probably the motivation they need to excel. Making money with SekiApp can be passive or active, as you deem fit. You can make money with your digital assets on our app,"

Sanmi Abiodun


Several options are available on SekiApp for earning money, such as:
Bitcoin sales: With SekiApp, you can sell bitcoin for naira in Nigeria under 3 minutes. Very few platforms currently offer a means to get instant cash for your bitcoin in Nigeria, and SekiApp is one of them.


Another way to make money with SekiApp is by selling your gift cards for cash. You get paid instantly -if you're trading an instant gift card- after your scratched gift card has been confirmed. 


You can put your SekiApp wallet ID out there to receive tips in cryptocurrencies and we would help you cash it out.


Another easy way to make money on SekiApp is to refer your friends. After all, something good isn't for you alone, so why not bring your friends and get rewarded at the same time?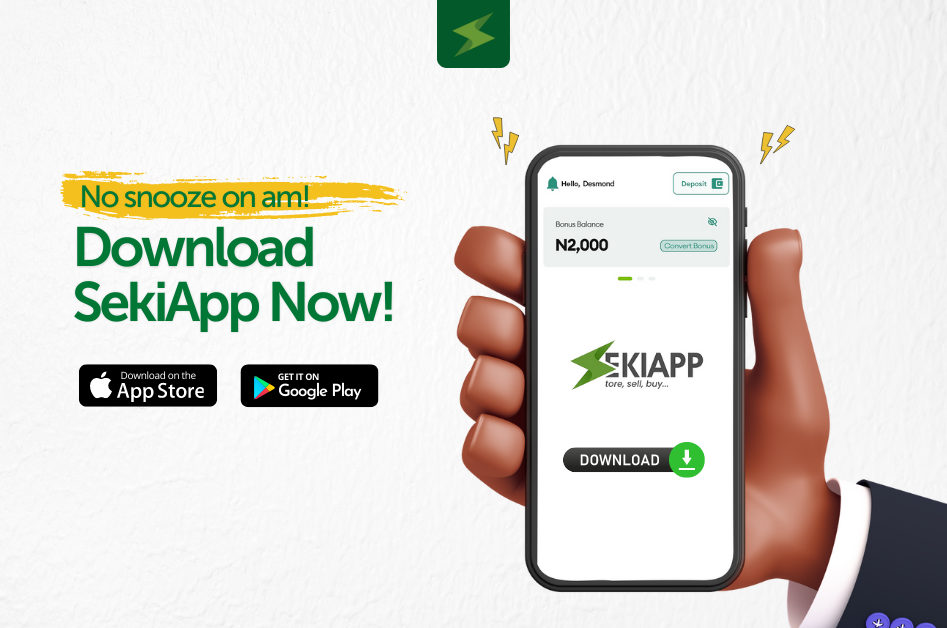 Ways of making money with SekiApp abound. Making money with SekiApp is easy with the right approach. The first and most important thing that you need to do is familiarize yourself with the app, get started, and learn how it works. Once you've done that, the sky is your starting point. Use your imagination, and you'll probably come up with plenty of ways to earn some cash with SekiApp.

P.S. Don't forget to download SekiApp on Google Play Store or App Store for a better experience.