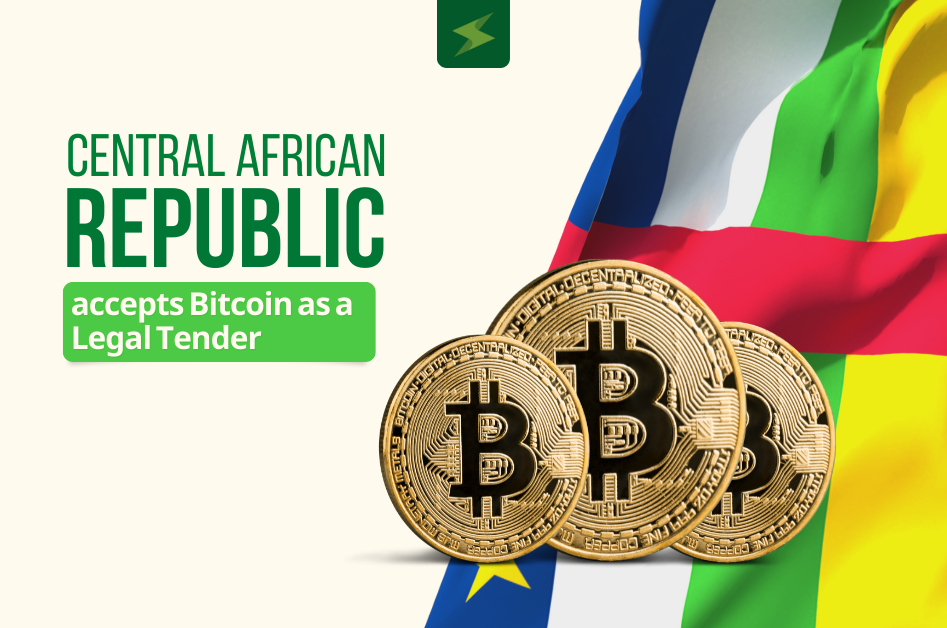 Remember when bitcoin was seen as the "forbidden fruit" in Africa? Well, the serpent whispered to CAR and they took a bite from the fruit.
Despite the scepticism of many countries about accepting cryptocurrencies as a legal means of exchange, the Central African Republic (CAR) has taken the bold step of choosing bitcoin as an acceptable legal tender.

The Central African Republic is a country located in the Central part of Africa – as evident in its name. It is a country with a population of about 5 million. Chad borders it in the north, Sudan bordered it in the east, Cameroon bordered it in the south, and we'll leave other facts to geographers.
The CAR presidency said the decision followed unanimous votes from lawmakers to adopt bitcoin as its official currency. While CAR is the only African country to have adopted Bitcoin as a legal tender, others are tilting towards another form of digital currencies, central bank digital currencies (CBDCs) -such as e-naira, which are digital representations of fiat currencies and can be regulated by their central banks.
What makes the CAR's adoption an interesting feat is the fact that the country hasn't topped any charts, the highest crypto transactions in Africa don't originate from it.
The Aftermath of CAR's Bitcoin Adoption
While in the process of wrapping our heads around how this decision would play out, the world bank signalled its disapproval of the Central African Republic's (CAR) move to adopt Bitcoin (BTC) as a legal mode of exchange.

You must be wondering why? Well, we wondered and wandered too and found some reasons stated like the fear of aggravated money laundering and the risk of financial instability:
"We have concerns regarding transparency as well as the potential implications for financial inclusion, the financial sector and public finance at large, in addition to environmental shortcomings."
Others have raised fears that cryptocurrencies such as Bitcoin are environmentally damaging because they use so much electricity to generate.
Meanwhile, Crypto adoption in Africa continues to grow and doesn't seem like stopping anytime soon. You might also join the league if you haven't. Start now on SekiApp